This guide will teach you how to add promo images. This option will allow you placing different logos to your tickets, which will help your cooperation with info-partners, sponsors and mass media. You can also add photos of artists to your tickets to please your audience.
Go to «Add/change quotas» section, located on the event page. Then click «Additional ticket information».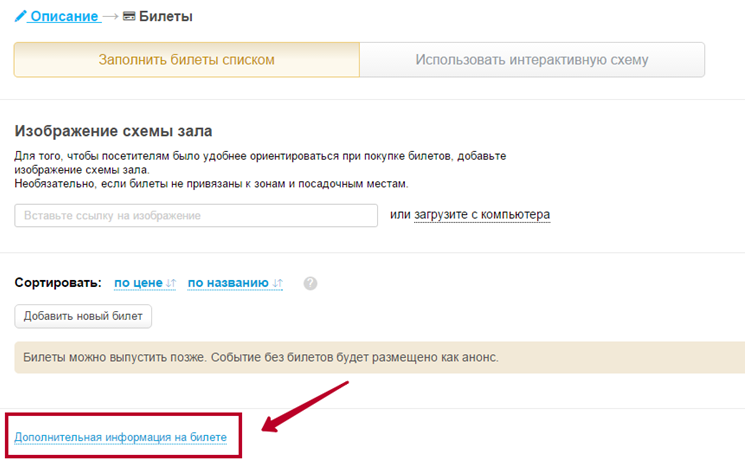 A box where you can add text and upload images will appear. This information will be shown on the ticket body.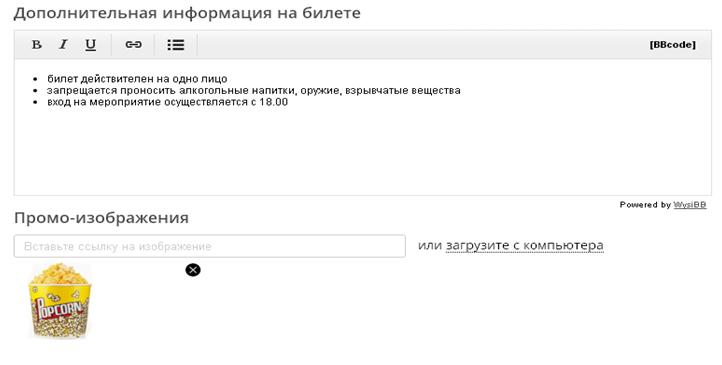 This is how ticket image looks like: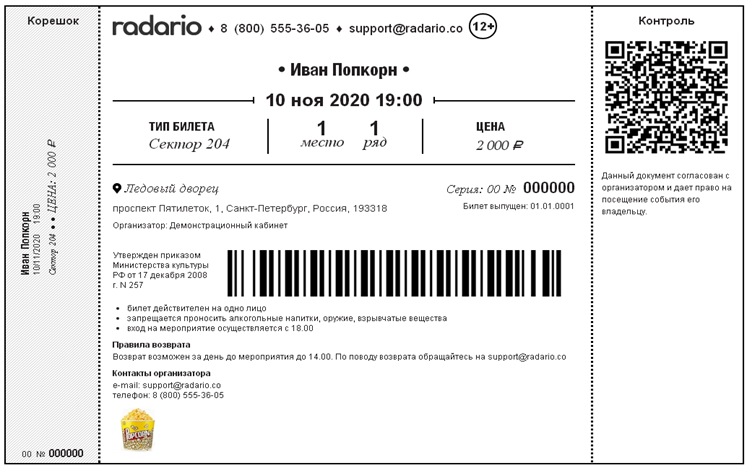 You can upload .jpg, .png, .gif files and files of other graphic formats. Your images will be scaled by height for better display quality (an optimum size is 640×70).
This post is also available in: Russian